To achieve greater success in the marketplace, modern cargo airlines must adopt innovative solutions that provide the flexibility to explore and optimize new e-commerce opportunities.
Meeting Your Needs
Our Offer Optimization solution enables you to roll out relevant offers directly to your customers. Fueled by real-time intelligence, we're paving the way for more profitable decisions - so you can dynamically optimize your deals to align with the changing market and customer needs.
Optimize with data
Machine-learning-powered insights improve forecast accuracy, so you can optimally price your offers and use capacity for maximum profitability.
Improve yield management
Enabled by dynamic pricing, you can always offer your customers the right price at the right time. This results in an improved look-to-book ratio and higher yield.
Build greater efficiencies
Seamlessly integrate your front-end commercial functions with our industry-leading revenue management capabilities. This drives efficiencies into your sales process, so you can deliver relevant offers directly to your customers.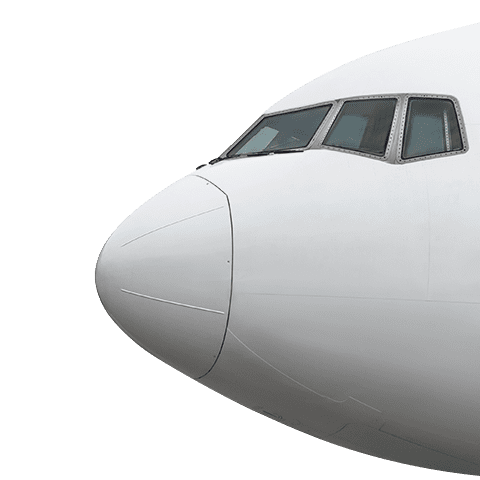 Count on us
Our Offer Optimization solution enables you to optimize offers quickly and create an exclusive experience for your customers.
Ahead of the industry
Our solution is an innovation front-runner, ready to meet your business's changing needs. Our revenue management capabilities include modern, multi-dimensional data, delivering 20% more accuracy in forecast predictions than traditional algorithms. This allows you to react faster than the competition and capture increased market share.
Seize every opportunity
Integrate your commercial processes with our accurate accounting capabilities, reconciling and settling your orders and optimizing revenue recognition.
Optimize e-commerce
Our Offer and Order solutions empower you to deliver an all-encompassing e-commerce strategy with success. We'll help you increase your revenues and margins while reducing costs and improving customer engagement.
Global cargo carriers trust us to deliver their offer and order needs.
Spot more ways to innovate
Cargo Offer Optimization is part of a complete platform that puts airlines in control of their cargo digitization strategy. Discover where you should focus your next move.
Offer & Order
Start here to meet your customers' evolving demands. Create and launch specialized offers at optimized prices, distribute across channels and track your orders across the lifecycle.
Operate & Fulfil
Start here to streamline your operations networkwide and at terminals, and to fulfil the promises you make to your customers – confidently, efficiently and reliably.
Invoice & Settle
Start here to accurately invoice, account for, settle and reconcile revenue for your cargo, while establishing financial controls you can count on.