We are building a better future for air travel by enabling airlines to have the freedom to take control of their retailing through our open, modular, platform.
We led the way with NDC and now our intelligent, AWS powered platform, delivers intelligent, omnichannel retailing.
Relentless pioneers
Delivery focused
Flexible, open and nimble
Proudly pro-airline
To lead the industry, we constantly invest in our end-to-end solutions.
We drive standards across NDC, BSP and SIS.
Our experts work with industry groups and leading airlines to create technology that transforms the way we travel.
We always do what we say, solving problems and delivering impact every day.
Our strong expertise and credible track record span over 40 years.
We're a trusted partner to the air transport community, delivering services to over 250 airlines and 400 distribution partners worldwide.
We empower you to modernize at your own pace.
Our integrated portfolio of platforms covers the airline lifecycle from offer to settlement.
We're known for our speed to market, and we don't lock you into our platform.
Airlines are at the heart of everything we do.
We're GDS and PSS neutral.
Together with our shareholders, we've made a long-term commitment to the industry; we're backed by Vista Equity Partners´ Perennial Fund.
Accelya is founded to provide Billing and Settlement Plan (BSP) services for the travel industry.
IATA selects Accelya to develop and operate its distribution platform, BSPLink.
2007
2007
Chequers Capital acquires Accelya
Chequers Capital acquires Accelya from its US parent company, ADP.
2010
2010
Accelya acquires Kale Consultants
Accelya acquires Kale Consultants, bringing the Revenue Accounting system into our portfolio, as well as IATA SIS Services, Audit Solutions, and Managed Services.
2017
2017
Warburg Pincus acquires Accelya
Warburg Pincus acquires Accelya, integrating Mercator and adding Cargo, Loyalty, Revenue Accounting, Revenue Management to our offer.
2018
2018
Accelya acquires Anari
Accelya acquires Anari, a revenue integrity solution provider and airline commercial insight consultancy.
2019
2019
Vista Equity Partners acquires Accelya
Vista Equity Partners
acquires Accelya for its Perennial Fund, assuring airlines of a long-term commitment to and investment in pro-airline technology solutions.
2020
2020
Farelogix is acquired
Farelogix, a proven leader in solutions for NDC and offer/order management, is acquired to accelerate the digital transformation of airline commerce from offer to settlement.
MEET THE PEOPLE LEADING THE WAY
Our senior team has unmatched experience across the air transport industry, consistenly delivering innovation and growth.
Sam Gilliland
Sam is our Chief Executive Officer and has been appointed to lead Accelya through its next phase of growth. He is a recognized industry leader, with a track record of driving business transformation. Sam spent 25 years at Sabre Corporation, starting as a software engineer. He held a number of senior positions within the organization, including CEO of Travelocity and President of Sabre Airline Solutions. Ultimately, Sam was named Chairman and CEO of Sabre in 2003, leading over 10,000 employees in 60 countries. Most recently, he served as CEO of Cherwell Software, a provider of mission-critical workflow automation solutions for corporations. Sam also served on the U.S. President's Management Advisory Board and was chair of the U.S. Commerce Department's Travel and Tourism Advisory Board reporting to the U.S. Secretary of Commerce.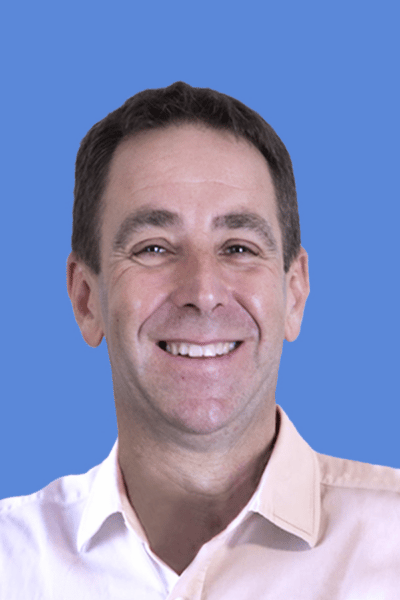 José María Hurtado
José María is our Chief Financial Officer. He's responsible for the financial management of the company and plays a key role in the definition and implementation of our strategy, including mergers and acquisitions. Before joining Accelya in 2007, José María headed finance for Siemens VDO Automotive in Spain and France for more than 10 years. José María started his professional career at KPMG.
Jeff Mathew
Jeff is our Chief Operating Officer, responsible for our Knowledge Process Outsourcing, Delivery, IT, and Security functions supporting the broader organization and our customers. Jeff previously led operations at Farelogix, where he helped develop and implement new strategies, processes, and technologies to support customer growth and retention. He has a deep background in the travel and hospitality space, ranging from engagements with full-service and low-cost airlines to working with customers in the accommodations, transport, and tours and activities sector. Jeff has held leadership roles in various companies prior and continues to focus on operations, delivery, and culture through digital transformations.
Tim Reiz
Chief Product and Technology Officer
Tim is responsible for guiding Accelya's innovative and game-changing solutions from conception to production, and further integrating the company's rich portfolio of end-to-end solutions – giving airlines greater flexibility and more choice. Tim joined Accelya in 2020 when the company acquired IT provider Farelogix, where he had held the position of Chief Technology Officer since 2004. He was credited as the architect behind many of Farelogix's next-generation airline retailing and NDC solutions – including the fastest patent ever to be granted in US history – before taking the helm as Accelya's Chief Innovation Officer in 2020. In his early career, Tim served as CEO for North America at PASS Consulting, and prior to that played a key role in the development team in the early years of Amadeus.
Andrew Wilcock
Andrew has taken on the newly created role of Chief Revenue Officer and is also a member of the company's Executive Committee. Based in the UK, Andrew is responsible for the commercial relationship with all our partners globally and is passionate about driving innovation and co-creation to help them to go further, faster. He joined Accelya from IBM in August, where he was the Vice President, Ecosystems, for the UK & Ireland. At IBM he was responsible for relationships with consultants & system integrators, as well as for IBM's sales to and through business partners and service providers. In a 20-year career at the company he held a number of senior leadership positions within the IBM Software business, where he was passionate about linking skills and offerings through partnerships to deliver client value that is greater than the sum of the parts.
Funda Saltuk Stoica
Chief Human Resources Officer
Funda is based in the UK and is responsible for developing and executing Accelya's human resource strategy, as the company continues to deliver innovation and game-changing solutions to the global airline and travel industry. With over 30 years of experience in leading HR in technology-focused businesses, Funda joins Accelya from Deltatel – where she was Head of IoT (Internet of Things), Smart Business Solutions and Interim Head of Marketing. During her career Funda has led large-scale projects to hire technology talent and created offshore global services and development hubs. Funda spent her early career at Alcatel Lucent, where she held HR responsibility for the EMEA region, before joining international software and data management business Veeam as its Chief Human Resources Officer.
Blaine Bryant
Chief Information Officer
Blaine is our new CIO, as we continue our journey to standardize our ecosystem and offerings. Blaine has most recently spent over a decade at BMC where he led Enterprise Portfolio Management & IT Service Management. He has helped BMC through its digital transformation and worked across all major business units to help prioritize and drive both capital investments and enterprise project portfolios. He was responsible for all aspects of IT enterprise portfolio management, IT service management, and IT financial performance for BMC Software. Blaine has a long and successful career in IT spanning different verticals, giving him an extensive background in transformation.
Matthew Lunkes
As Chief of Staff, Matt directly supports the CEO by leading strategic projects and other value creation initiatives. Prior to joining Accelya, he was part of Vista Consulting Group (VCG), the in-house consulting arm of Accelya's parent company, Vista Equity Partners. At VCG, Matt led process, system, and data optimization initiatives at many of Vista's other portfolio companies. Prior to Vista, he had a blend of SalesOps and technical, CRM-focused roles.
Robert Wilson
Robert is responsible for legal, regulatory and compliance matters at Accelya. Prior to joining Accelya in 2018 he was Deputy General Counsel at SITA with responsibility for commercial contracts, operations support and M&A. He has over 25 years' experience leading legal and commercial teams in global IT and Telecoms organisations, and has worked in London, Atlanta and Geneva. Robert is a qualified solicitor.
Jim Davidson
Jim is our Vice Chairman and will continue to advise Accelya's Executive Committee and the Board of Directors. Jim was previously our CEO. Before we acquired Farelogix, a recognized disruptor and leader in airline distribution and commerce technology, Jim was their CEO. Jim has been immersed in the travel industry for more than 25 years. Before 2005, he was President and CEO of NTE, an Internet-based supply chain technology company focused on transportation pricing and transaction engines for shippers and carriers. He also held several senior leadership roles, including President and CEO of Amadeus Global Travel, North America; Head of Sales and Marketing at System One; and Vice President of Marketing at Reed Travel Group/OAG.
We only work with the best and brightest people in the industry; true experts who care about making positive change happen. We are agile, competitive and fast learning, with global collaboration and diverse points of view.
>2000

Employees worldwide

50

Years of industry knowledge
We power commercial and financial platforms for airline customers representing more than 50% of global Passengers Boarded around the world.