It's time for cargo carriers to evolve from siloed systems with limited e-commerce capabilities, and embrace digitization. Get empowered to deliver the right commercial offers to your customers.
Meeting your needs
Our Offer Creation solution empowers you to create new, customized products and services for your customers across your distribution channels. Get greater freedom to control your pricing and distribution, launch dynamically priced offers and generate additional revenue.
Drive higher margins
Discover new revenue areas by identifying upsell and cross-sell opportunities across your shipment lifecycle.
Retail with speed
Respond to your customers' demands faster than the competition. Our solution removes unwanted layers from your sales process and directly delivers dynamically priced, personalized offers to your customers.
Expand your reach
Control your distribution strategy by delivering offers across channels; our open APIs let you effortlessly connect to your marketplace.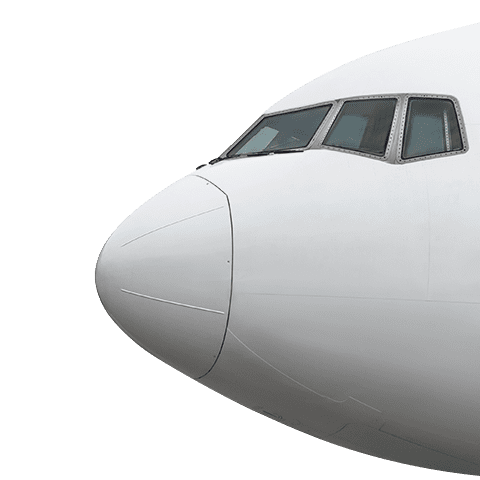 Count on us
With decades of experience delivering air cargo solutions, we have established relationships with global industry partners. Our Offer and Order solutions take your commercial opportunities to the next level.
Connecting the dots
Create a holistic platform and drive results by closing the gap between your commercial and operational processes.
Innovation-led solution
Get a head start with our leading Offer and Order solutions. Use modern technology to share information across the supply chain and streamline your offer to settlement lifecycle.
Nimble processes
Create a digital shopping experience for your customers, with greater flexibility in offer creation and digital distribution.
Global cargo carriers trust us to deliver their offer and order needs.
Spot more ways to innovate
Cargo Offer Creation is part of a complete platform that puts airlines in control of their cargo digitization strategy. Discover where you should focus your next move.
Offer & Order
Start here to meet your customers' evolving demands. Create and launch specialized offers at optimized prices, distribute across channels and track your orders across the lifecycle.
Operate & Fulfil
Start here to streamline your operations networkwide and at terminals, and to fulfil the promises you make to your customers – confidently, efficiently and reliably.
Invoice & Settle
Start here to accurately invoice, account for, settle and reconcile revenue for your cargo, while establishing financial controls you can count on.