Today's retailers use data to forge value-driven relationships with customers. Data science and engineering advances have unlocked this opportunity for airlines. Move away from simple transactional connections to forming one-to-one relationships that take mutual value to the next level.
Meeting your needs
Our Offer Personalization solution drives revenue by applying customer insights to total offer control. Maximize conversion rates, carve a greater share of wallet, and boost total lifetime value - while giving customers the retailing experiences they want.
Optimize your offer
Our solution leverages dynamic management of fares, ancillaries, bundles, and pricing. It consumes data from any source (e.g., RM system, retailing platform, social media, events). Know your customers and recognize loyalty with comprehensive customer relationship management (CRM) functionality.
Personalize offer creation
Our solution determines the product mix in real-time based on influencing factors such as trip purpose, social interests, shopping behavior, etc. Models use persona insights such as dynamic willingness to pay, and commercial context to calculate value for desired traveler experiences while maximizing yields.
Unlock revenue opportunities
Form closer relationships with every customer by capturing persona insights from our Artificial Intelligence (AI)/machine learning (ML) models, in a 360 degree Customer View.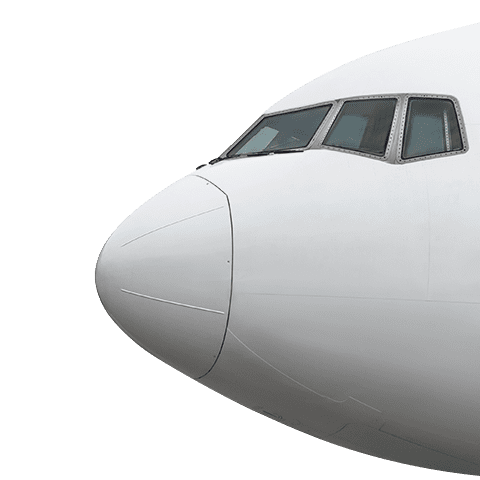 Count on us
Our winning combination of deep domain knowledge, leading data science expertise, and proven retailing technology delivers personalized offer control.
Taking on airline challenges
Our data engineering and data science expertise is geared for the airline domain. Our data science team is supported by some of airline retailing's most talented professionals.
Decades of 360-degree vision
We've over two decades of experience providing a single 360° view for airlines in 80 countries and process an average of 100 million PNRs annually for CRM functions.
End-to-end advantage
Our calculations are more accurate than those based on elasticity – we view the whole booking funnel, from shopping to ticketing. Our footprint across the transaction lifecycle and all channels enables personalization strategies at any stage in the customer experience.
Global airlines trust us to deliver their offer creation and offer optimization needs.
Spot more ways to innovate
Offer Personalization solution is part of a complete platform that puts airlines in control of their retailing strategy. Discover where you should focus your next move.
Offer
Give your customers the great deals they're looking for with our innovative solutions, whether you're starting with merchandising and dynamic pricing or going for total offer optimization.
Order
Take control of all of your channels and streamline the flow of information across the airline business with our comprehensive Order solutions.
Settle
Manage the complexity of next-gen retailing while continuing business as usual with our hybrid approach, enabling you to seamlessly account and reconcile your financial operations.